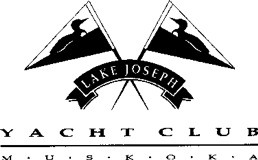 Welcome to the 2020 LJYC Sailing School!
COVID-19 UPDATE June 22, 2020
We wanted to reach out to our Sailing community to provide an update on where we are currently and the plans we have in place for this summer.
As many of you are aware Day Camps are allowed to operate with a cohorts of 10 (8 Students and 2 Instructors) that would remain together for the week or preferably longer. Our plan would be to start with 1 cohort and add a 2nd cohort with a staggered start time, that would conform to Provinical Guidelines for reopening and running a day camp. We are still waiting on 1 final approval, so we are still in a holding pattern until we recieve the go ahead.
Unfortunately, we will not be able to offer our Wetfeet program this summer. CanSail 1 we are reviewing for after the first week of sailing as It has been recommended by Sail Canada that we start with the higher levels which require minimal to no actual hands on assistance from others. Sailing guidelines require only 1 sailor per boat or 2 if from the same family, this makes it a challenge for younger or New sailors. If we recieve the go-ahead we are exploring offering private or family sessions that can include the younger sailors. This will allow older siblings or parents to assist with rigging and launching of the boat, making it possible for CanSail 1's to participate. Due to the guidelines we will be processing refunds for any children already enrolled in Wetfeet or New CanSail 1 students.
Please keep checking the website for updates. If you have any questions, do not hesitate to contact me directly:
Shelley O'Connor-Sailing School Director
416-414-2697
We are all dreaming of the time before this devasting Covis-19 virus and praying all our family and friends are safe and healthy. With the uncertainty surrounding Social distancing we will be offering 100% refunds if we are not able to operate this summer. We are thinking positively and hoping that this is behind us by the summer. Don't hesitate to register and keep our club alive to continue to offer a positive, healthy, safe place for our kids to experience a great sport in Muskoka!
We are looking forward to warm summer days and the chance to enjoy time with our families in our beautiful northern paradise. I am sure that all of us share this hope. The LJYC is busy getting ready for the coming season and looking forward to another amazing season of warm, sunny Muskoka days!
This year we are offering Wetfeet thru CanSail 6, lessons for children ages 5 and up, Race Team and by request adult private or group lessons. Stay tuned on Adult offerings as one of our Members is looking to introduce scheduled Adult lessons this year. We will have our regular Friday "candy" races, pirate treasure hunts, ½ day sails and, of course, the always hilarious theme days.
Please ask your children what theme days they would like and any other ideas to increase our fun factor!!! Please send to: info@ljyc.ca or soconnor@rogers.com
Note, we are looking for new locations for our ½ day sails as Blueberry Island has been sold and we no longer have access to Clay Bay. We normally do two ½ day sails every year. 1 in July and 1 in August. The ideal location would be in sailing distance of the LJYC and have an area where we can beach the sailboats, have a safe area to swim and explore on land. We do carry a rider on our insurance to cover these days. If you have any ideas on locations or can offer up an area of your property, please send me an email to further discuss.
Our Instructor team for this year:
Charlie Shields-Head Instructor (4th year) CanSail 1-6, Spinnaker & Trapeze
Paul Linden–Co-Head Instructor (5th year) Wetfeet, CanSail 1-4 Instructor.
Katie Jenkins-Program Manager and Senior Instructor (4th year) Cansail ½ Instructor, NLS
Matthew Carl-Instructor (3rd year) Cansail ½ Instructor, NLS
Logan Levin-Assistant Instructor (3rd year) Community Instructor (Part-time) Haley Hatherley– Assistant Instructor (2nd year), Community Instructor Paolo Bizzarri –TBD
On the Racing side of the house, we are participating in the Muskoka Junior race circuit again this year and have worked with the other clubs to make it easier for our parent volunteers. We are only now required to trailer boats for the final event! This year the Aphrodite Cup will once again include 1 LJYC hosted race, an away race and the final race hosted by one of the MLA sailing clubs. Keep posted as we will update parents as more information becomes available. All sailors in Cansail 3 above should participate in these events.
We are a certified CANSail training school.
Sail Canada launched the CANSail program 8 years ago and it is now rolled out across Canada in all Sailing Schools. CANSail refers to Canada's updated sailor training standards. The CANSail dinghy programming was developed under the framework of Long Term Sailor development and has been designed with the sailor's age and developmental stage in mind.
CANSail programming is designed to be a set of progressive Learn-to-Sail standards focused on providing sailors with a solid foundation of core skills. The CANSail system allows sailors to learn and progress and consolidate key skills before adding more complex skills. We are proud to offer the enhanced CANSail program. More information can be found at http://www.sailing.ca/sailor_development/long_term_athlete_development_framework/
Important Information for Parents:
| | | |
| --- | --- | --- |
| Old Program | NEW CANSail Program | Requirements/Age |
| Parent & Tot | Wetfeet | 5 to 7 years |
| Opti | Wetfeet | 5 to 7 years |
| White Sail 1 | CANSail 1 | 8+ or completed Wetfeet |
| White Sail 2 & 3 | CANSail 2 | Completed WS 1 or CS1 |
| Bronze IV | CANSail 3 | Completed WS 3 or CS 2 |
| Bronze V | CANSail 4 | Completed Bronze IV or CS 3 |
| Bronze V | Spinnaker & Trapeze | Completed Bronze IV or CS 4 |
| Silver VI | CANSail 5 | Completed Bronze V or CS 4 |
| Gold | CANSail 6 | Completed Silver V1 or CS 5 |
Sailors who have trained under the old system can enter the CANSail program at an equivalent level.
Look at what we've got coming up this summer…
HALF DAY SAILS – We have 2 half day sails planned for all sailors enrolled in sailing school those weeks. The format is a morning lesson then we sail or boat to another destination, lunch (picnics), swimming and games and then sail back to the LJYC in the afternoon. We will continue to offer limited spots (for a fee) for children not enrolled in sailing that week.
FRIENDSHIP – summer friends are friends for life and there's no better way to meet them than in a sailboat. Last summer we had approx. 100 children enrolled in our sailing program from every age category. We group sailors by ability, but also by age, so if a child starts sailing at a later age, he or she can be grouped with their peers. We are continuing with the full day option for all levels this summer and strongly recommended for all levels. At sailing school, we start each morning with a quick game on land so that everyone's involved, and each child gets to know all the other sailors.
Our interclub races are a great team building activity for our senior sailors who make up the race team. We race at the interclub races as a team and celebrate as a team after each race.
FUN – We play games every day on and off the water. To name a few, Fridays are Candy Races days where everyone enters and to win a prize you must cross the START LINE. We have theme days Wednesday mornings for the younger sailors (check the calendar – arrive at the cottage prepared), pirate dock-to-dock treasure hunts for younger sailors, special sailing destinations and activities for older sailors.
RACING – The LJYC races at all levels. We don't have a cut-throat competitive environment but rather we emphasize the fun starting with the youngest sailors. Every Friday all sailors enter our Candy Race Series. Weekend family races are the next step up – the youngest sailors often race with their parents. The older ones often race with their friends. They're always a great time.
Once sailors are in CANSail 3, the goal is to understand the theory behind sailing and maximize the performance of the boat. Over the winter, a lot of effort has been put in to improving racing network so that our sailors can enjoy the camaraderie and excitement of interclub regattas without leaving Muskoka. The result is the Muskoka race circuit is now one of the best in the province, so our racing will be taken to a new level, both skill and social wise. We will have three Tuesday afternoons of interclub racing – hosting two clubs one week and traveling to two local clubs on two other Tuesday afternoons. The Aphrodite Cup is going back to the original format from years ago as a Grand Finale with all the clubs. It is a fabulous way for CANSail 3-6 sailors to really maximize their sailing and social fun
COMMUNITY SERVICE – Sailors who are age 15 and up and are finished CANSail 2 are invited to assist our instructors with the Camp Abilities sailing program that we assist with at the CNIB during the last week of July normally. We require 1-2 senior sailors to sail in the boats with the visually impaired campers. If interested, please contact info@ljyc.ca. This is a fabulous experience for both sailors and our volunteers. Volunteer service hour letters are provided at the end of the summer to all the 15 ages + sailors (15 years of age by Dec 31/2020). Volunteers can help for a day or during all sessions. We need everyone's help. Come and volunteer with your sailing friends to help the CNIB campers get a taste of sailing – all supervised, of course, by LJYC instructors.
BOAT CHECK – Every Tuesday, starting July 7th, all student boats coming to the LJYC will be inspected by our instructors to ensure that they are carrying the required safety equipment. This is done to keep our members safe and to increase awareness of what equipment is mandatory on a boat. Ask your sailors to see their check lists to make sure your children's boats are properly equipped!
We look forward to seeing all our old friends and welcoming new additions to the Sailing Club!!!!
Download welcome letter here!.