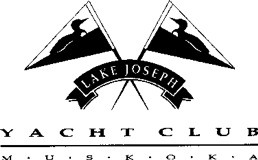 Welcome to the 2021 LJYC Sailing School!
UPDATE May 18, 2021


First, we hope that all our families are staying safe during this uncertain time and praying that we will be allowed to get the kids out on the water this summer.

We are pleased that the LJYC will be operating this summer with all the appropriate safety protocols and policies in place. Our Volunteer staff and 50% of our Instructors have currently received their first vaccines! Our goal is to have 100% of our Instructor staff receiving their 1st vaccine before opening day! Doing all we can to keep our Club a safe environment.

With the changing restrictions Province wide, it has been a challenge to solidify a firm plan for the summer. We are going to assume we will operate at reduced capacity like we did last summer with the hope that restrictions will lighten up as more people are vaccinated. Good news for Ontario was announced this week that Summer Camps will be allowed to open!!!!

We will be offering 100% refunds again this summer if we are not able to operate or must cease operations during the season. We are thinking positively and hoping that this is behind us by the summer. Do not hesitate to register and keep our club alive to continue to offer a positive, healthy, safe place for our kids to experience a great sport in Muskoka!

We are looking forward to warm summer days and the chance to enjoy time with our families in our beautiful northern paradise. I am sure that all of us share this hope. The LJYC is busy getting ready for the coming season and looking forward to another amazing season of warm, sunny Muskoka days!

This year we are offering Wetfeet thru CanSail 6, Full day lessons for children ages 5 and up with a few restrictions on enrollment.

Wetfeet (5 to 8 years of age during 2021)

-Children must be enrolled with another sibling, or person in their bubble that they can sail with. We are not able to enroll single children between 5-8 years old as they cannot sail single handed. The alternative is for a parent to attend with the child free of charge. We will offer ½ day sessions if we are able to accommodate.

CanSail 1-New Sailors

-Highly recommend that they sign up with a sibling or person in the same bubble so they can sail together.

-Children new to sailing benefit and learn much faster sailing with another person.

Returning CanSail 1-6 Sailors

–Same restrictions as last summer.

Special Registration Instructions for 2021:

I would ask that you sign up online via the "REGISTER NOW" Button and choose the Pay later O ption. This allows us to meet regulations and ensure we have up to date information for each sailor.

Then send an e-transfer of the full amount owing to secure your week to Info@ljyc.ca Do not forget this step as spaces are limited and registration is not completed until payment has been sent.

We offer a multi week discount (3+ week per child)

Children that attend a Local Public School in Parry Sound/Sequin/Muskoka (please call or email for the 2021 discount code)

Race Team/Private Lessons: Depending on the restriction we will have a Race Team and by request adult private or group lessons. Stay tuned on Adult offerings as one of our Members is looking to introduce scheduled Adult lessons this year.

Our Instructor team for this year:

K

atie Jenkins-(5th Year) Program Manager (5th year) Cansail 1-4 Instructor, NLS Certified

Charlie Shields (5th Year) Co-Head Instructor CanSail 1-6, Spinnaker & Trapeze, Race Team

Paul Linden (6th year) Wetfeet, CanSail 1-4 Instructor

Haley Hatherley– (3rd year) CanSail 1-2, Community Instructor

Matthew Carl-(4th year) Cansail 1-2 Community Instructor, NLS Certified

We are a certified CANSail training school.

Sail Canada launched the CANSail program 9 years ago and it is now rolled out across Canada in all Sailing Schools. CANSail refers to Canada's updated sailor training standards. The CANSail dinghy programming was developed under the framework of Long-Term Sailor development and has been designed with the sailor's age and developmental stage in mind.

CANSail programming is designed to be a set of progressive Learn-to-Sail standards focused on providing sailors with a solid foundation of core skills. The CANSail system allows sailors to learn and progress and consolidate key skills before adding more complex skills. We are proud to offer the enhanced CANSail program. More information can be found at http://www.sailing.ca/sailor_development/long_term_athlete_development_framework/

Important Information for Parents: Sailor can enter the CANSail program the equivalent level.
Old Program

NEW CANSail Program

Requirements/Age

Parent & Tot

Wetfeet

5 to 8 years

Opti

Wetfeet

5 to 8 years

White Sail 1

CANSail 1

9+ or completed Wetfeet

White Sail 2 & 3

CANSail 2

Completed WS 1 or CS1

Bronze IV

CANSail 3

Completed WS 3 or CS 2

Bronze V

CANSail 4

Completed Bronze IV or CS 3

Bronze V

Spinnaker & Trapeze

Completed Bronze IV or CS 4

Silver VI

CANSail 5

Completed Bronze V or CS 4

Gold

CANSail 6

Completed Silver V1 or CS 5
We look forward to seeing all our old friends and welcoming new additions to the Sailing Club!!!!
Download welcome letter here!.